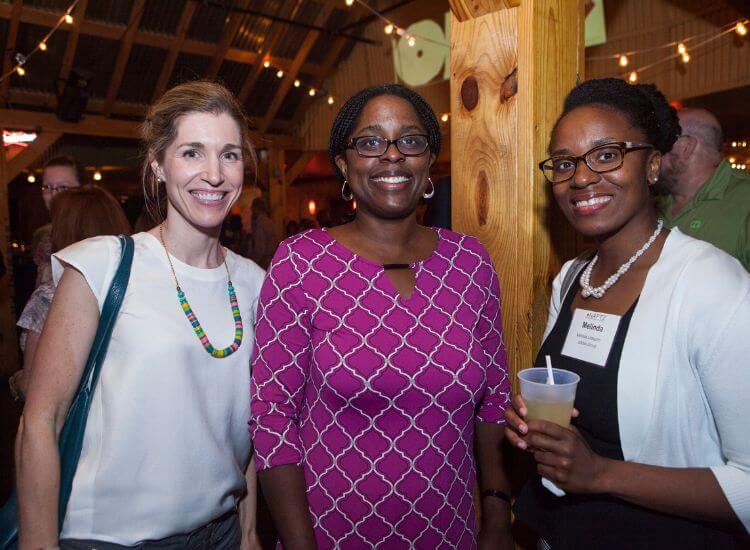 2023 SPRING SEMINAR RATES
Register Now!
Join us for the NAFTZ Spring Seminar – held in 2023 in Tucson, AZ! Hear from Trade experts at this Sunday thru Tuesday event featuring speakers, panelists and specialized sessions relevant to Operator/Users, Grantees, Consultants, and those new to the industry. Topics are adjusted each year in order to address current issues and trends in the FTZ community. Sessions at the seminar include speeches, panel discussions, and thought-provoking Q&A sessions with government officials and industry experts. Interested in sponsorship check out great branding opportunities under the sponsor TAB. Registration will open closer to the event date.
NAFTZ is actively monitoring CDC/hotel guidelines, travel restrictions, and event supporter/ member feedback prioritizing safety of all featuring the latest updates in the travel tab. Any questions/concerns direct to vcartwright@naftz.org.
MEMBERSHIP DISCOUNTS: Join NAFTZ in order to qualify for membership discounts. *Note by registering you agree to be listed in the event app/follow up attendee roster and remain compliant with the NAFTZ photo/video policy on our website.
| STATUS | EARLY RATE BY 4/20/23 | RATE 4/21/23 TO ONSITE |
| --- | --- | --- |
| Member | $485 | $585 |
| Non-Member | $685 | $785 |
| Federal Government | $285 | $385 |
All registrants must have NAFTZ membership in their name and fees must be paid prior to the LIVE event – see below for the timeline.
PAYMENT
All early bird attendees must pay by the date of early bird deadline 4/20/23) to receive the discount rate (if not paid by this date the rate increases). All post-early bird rate attendees must pay 2 weeks prior to the event start date (only exceptions are non-members and those registering on-site who must pay in full at the time of registration). If not paid by this date additional fees apply.
CANCELLATION/REFUNDS
Registration fees are fully refundable for written cancellations received by NAFTZ by April 20, 2023. Cancellations received by the NAFTZ between April 21 & April 28, 2023 will receive a 50% credit for their registration fee toward a future 2023 NAFTZ Meeting. Cancellations received after April 28 will be responsible for the full registration fee amount due to the NAFTZ and no meeting credits will be issued.
SAVE WHEN YOU BRING YOUR TEAM
Each additional* registrant from the same company attending the in-person event receives a $50 discount (not applicable for Federal Government employees). *The first company representative must have paid the full registration rate to attend in-person, for the second company representative to be eligible for the in-person discount. If registering a group, use the discount code "ADD" for the second registrant for online registration. If your team has already registered use promo code "ADDITIONAL PROMO" to reflect the discount.
*PRESS REGISTRATION
Press interested in covering the Spring Seminar should apply in advance. Please read the requirements for Press applications carefully. If your application is missing anything, it may be denied or delayed.
Getting a Press Pass
Qualifications for the press include, but are not limited to:
Press access will be limited to general sessions

Each person that is attending must fill out the form, even if someone from the same organization has already done so.

Certain sessions are off the record. Journalists must respect the right to anonymity and not publish comments and sources

Audio and video recording of the session and other meeting events is strictly prohibited
We give priority to proposals from journalists who:
Work for press outlets capable of reaching large or influential audiences

Have a track record of insightful coverage in areas related to NAFTZ
Journalists who fail to comply with these guidelines will forfeit their press credentials and admittance to the event. NAFTZ reserves the right to deny access to any press representative at any time and for any reason to be in best interest of NAFTZ and its members.
EDUCATIONAL GUEST
Contact vcartwright@naftz.org by April 15, 2023, if you are a government agency involved in FTZs (your email includes .gov) and are interested in attending the NAFTZ Annual Conference and wish to send a representative on an educational basis in which there would be no fee incurred to attend.
Check out the 2023 event agenda at a glance via the link above.
Interested in a sample of previous NAFTZ events – click here.
2022 agenda reference here. See below for samples of past years below.
View a Sample Presentation
Interested in getting more involved with the event programming? We welcome NAFTZ Program Committee volunteers – visit the following link for more details or email vcartwright@naftz.org with any speaker/moderator/topic suggestions.
NAFTZ has been approved to offer CPE and CCS/CES credit for those attending the LIVE event.  Please review button above for exact number of credits and eligibility subject to NCBFAA and NASBA guidelines.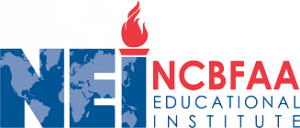 Monitoring guest event attendance is conducted thru regular check in/out on event ipads outside of sessions & via interactive polling questions, surveys, etc. Refreshment/extended breaks and Guests checking in more than 5 minutes after the start or before educational sessions conclude are not eligible for credit.
Standard No. 16 requires Group Internet Based programs to employ some type of real time monitoring mechanism to verify that participants are engaged during the program. The monitoring mechanism must include at least three instances of interactivity completed by the participant randomly throughout the program per CPE credit. For a program that is longer than one CPE credit, additional monitoring mechanisms are required. Examples of monitoring mechanisms include polling questions, passcodes or use of the chat/raise hand functions.  
Interested in elevating your professional development and distinguishing yourself as a foreign-trade zone professional? Check out the  NAFTZ Accredited Zone Specialist (AZS) program and determine what events/webinars are eligible for AZS application credit by clicking here.
Spring 2023 Sponsorships are a great branding opportunities & customized packages *Reception/Meal/break and package sponsorship(s) and tier level sponsorships are open year-round and secured on a first come first served basis, for more information email vcartwright@naftz.org 
*To see what was offered in 2022 click here
NAFTZ is always happy to customize something for you as well. To find out more or have a custom sponsorship created for you please contact Victoria Cartwright
Sponsorship Details:

Reach Your Target Audience -past NAFTZ Spring Seminar attendance included over 160 attendees, representing over 135 companies and grantees, and we are expecting another year of excellent attendance!
Leave a Lasting Impression – Our sponsorship opportunities are an innovative way to get your name in front of current and potential clients and to secure new business. According to the Promotional Products Association International 2015 report:

Branded items generate 15-50% greater recall than other major media.

82.6% of people can recall the company name on their promotional items
HOTEL
Loews Ventana Canyon is located in the scenic Arizona mountains 20 miles from Tucson International Airport (TUS). Safety is the number one priority for guests – check out the precautions in place to showcase this value.
A limited number of hotel rooms have been reserved based on availability. Call Loews Ventana Canyon at 1-800-234-5117 and mention you are with the National Association of Foreign-Trade Zones (NAFTZ) event to receive your discount hotel room today ($159*/night+tax (including resort fees) for single/double occupancy based on availability.
*Note a valid credit card must be provided to secure the rate and a one-night charge may be made to hold the reservation which would be refunded if cancelled within allowed hotel cancellation policy window.
We are actively in contact with our event partners – evolving discussions with our Board and committees (reviewing options for earlier check in on a flow basis, increased times for breaks, increased guidelines), our host hotel (event precautions, setups), and Visit Tucson (compliance with rules and regulations) to pave the best way forward. Also as a chain Loews has been recognized for maintaining top health and safety protocol with more information here.
Heath and safety of our attendees is our number one priority. For additional guidelines, we yield to compliance with hotel and state protocols with more information via the links above and below.
IF YOU HAVE ANY ISSUES SECURING THE DISCOUNT RATE, PLEASE CONTACT VICTORIA CARTWRIGHT VCARTWRIGHT@NAFTZ.ORG OR 202-331-1950 EXT. 225.
ADDITIONAL RESOURCES:
In an ever-changing environment requirements may further development and welcome you reviewing the below for the latest developments. Prior to the Spring Seminar NAFTZ will also share the latest travel details to set up the event for safe delivery.
Testimonials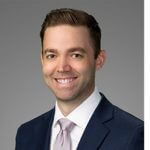 "More than anything else, what keeps me passionately engaged with NAFTZ is the people: association staff, grantees, companies and other service providers. As an association you can't have purpose or make real progress on the issues without the right people. Events are the glue that brings the people together, and the pandemic was a stark reminder of how valuable our interpersonal connections are."
James Grogan
Senior Director FTI Consulting