Grantee 202 Track Session
Grantee 202 Virtual Track Session
Jan 24 & 25
1:00 – 3:00 pm eastern
Dive into the nuances of the FTZ Grantee role with this 2-session (2hrs each) on demand virtual session. Explore zone types and key steps involved in the application and activation FTZ stages from the comforts of your home office with this unique virtual presentation format.
(VIRTUAL) GRANTEE 202 Track Session – two sessions, two hours each = 4 hours total (now available on demand)
Grantee 202 Desc. Explore nuances of one's FTZ Role by digging deeper into such topics as:
Administer & Market your Zone
Zone Schedule & Periodic Reporting
Application & Activation Process
 Zone Operations (Admissions, Withdrawals, ICRS)
Resources
* Agenda/Topics are subject to change.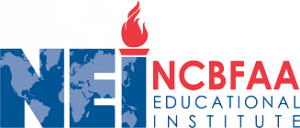 One can register for the LIVE 2023 webinars via the below register link. Note the 2023 virtual events will provide a recording following the live events to view on demand. If interested in the 2022 recordings to view on demand – contact vcartwright@naftz.org 202-331-1950 ext. 225
DISCOUNTS: Join NAFTZ for additional event discounts. On special occasions we have complimentary webinars opened to all.
| STATUS | RATE |
| --- | --- |
| Member | $75* |
| Non-Member | $125* |
|   |   |
*Virtual Track session admission is included in January NAFTZ Fundamentals of FTZs Seminar registration fee or otherwise available for purchase a la carte.
*LIVE (2) Virtual sessions are held:
Grantee 202: Jan 24 & 25 held from 1:00 – 3:00 pm eastern & Operator/User 202: Jan 18 & 19, each session held from 1:00 – 3:00 pm eastern then following the Live session, available on demand
**Each guest must register individually noting membership is by individual.
***If the current NAFTZ member is not attending the event, a substitute from the same company may be provided so long as they have a current NAFTZ membership to receive the member rate contact vcartwright@naftz.org with such requests.