Annual Conference & Exposition
September 10-13, 2023
Miami, FL
ANNUAL CONFERENCE & EXPO RATES
Enhance Your Career
Industry Professionals and partners will challenge themselves to take trade to new heights at the NAFTZ Annual Conference & Exposition. Attend this 4-day event and gain a lifetime of resources, relationships and regulation updates that you can enhance and build upon each year and event cycle.
MEMBERSHIP DISCOUNTS: Join NAFTZ in order to qualify for membership discounts. (*) projected event fee
Pricing
| STATUS | EARLY RATE BY AUG. 1 | REGULAR RATE AFTER AUG. 1 |
| --- | --- | --- |
| Member | $825 | $925 |
| Non-Member | $1,300 | $1,400 |
| Federal Government | $475 | $575 |
All registrants must have a current NAFTZ membership in good standing in their name and fees must be paid prior to the live event. *Note by registering you agree to be listed in the event app/follow up attendee roster and remain compliant with the NAFTZ photo/video policy on our website.
Registrations for Federal Government Agencies involved in the FTZ program, non-profit educational institutions or the Media:  Contact by Aug. 1, 2023 Victoria Cartwright at vcartwright@naftz.org for registration details and special rates for Federal Agencies, Educational institutions and the media (press passes).
UNPARALLELED INDUSTRY ACCESS
Our annual conference is the largest FTZ-related event in the United States. Past in-person events have attracted over 500 attendees representing over 300 different companies, and estimated attendance in 2022 to be similar. Our receptions, round table discussions, and exhibit hall are an exciting way to build stronger relationships.
SPONSOR
Are you looking for an exceptional way to promote your company, reinforce your brand loyalty, increase your visibility, and contribute to the growth of the FTZ community? Sponsorship opportunities for event sponsorship packages are open year round. For a sample of past sponsorship packages click here.
(*) Reception sponsorship package(s) are open year round. To find out more or have a custom sponsorship created for you please contact Victoria Cartwright
Booth space applications will be accepted closer to event date on a first come first served basis. Don't miss out on the opportunity to showcase your products and services to more than 400 decision makers in the FTZ industry. By exhibiting, your company can deliver excitement with industry-changing announcements, and more. 
For a regular booth, the one (1) booth registration fee is a $75 savings and for one (1) premium booth attendee registration is offered at a $350 savings, compared to early member registration rates and standard industry booth rates.
The savings are based on the inclusion of one complimentary registration.
A 2023 basic booth is $2000 and a premium booth is $3250.  Click here to register, review the layout & pick your booth* number. Note requests are on a first come first served basis. Sample layout found here.
EXHIBIT SET-UP
Display set-up will begin on Sunday, September 10, 2023, 5:00 p.m. – 6:00 p.m.
SHOW HOURS
September 11, 2023, 7am – 7pm
September 12, 2023,  7am – 5pm
September 13, 2023,  7am – 11:30am
EXHIBIT TEARDOWN
The dismantling of displays begins at 11:30 a.m. until 2:00 p.m. on Wednesday, September 13, 2022
WHO ATTENDED PAST ANNUAL CONFERENCE?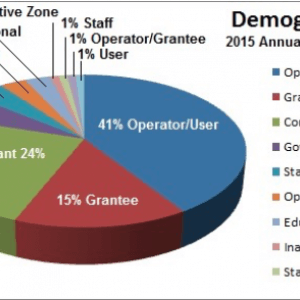 HOTEL
Reservations must be booked ASAP to secure discount rate – based on availability.
Our host event hotel is Loews Miami Beach Hotel (1601 Collins Avenue Miami Beach, FL 33139) offering the NAFTZ discount rate of $259/night+tax for single/double occupancy based on availability. Be sure to reference NAFTZ Annual Conference & Exposition to receive the discount rate/perks. 
Be sure to reference NAFTZ Annual Conference & Exposition to receive the discount rate/perks at 1-888-879-0462 or book online at (https://www.loewshotels.com/miami-beach/group-naftz-annual-conference-exhibition-2023.
Those who book at the NAFTZ Discount rate also received the following amenities:
NAFTZ Discount rate includes resort amenities (otherwise at an additional cost) such as:

Complimentary internet for up to four devices in guest room
Fitness room access
Daily pool amenity beverages & up to four pool chairs per day (one per person)
Use of daily kayak, paddleboard, boogie board (based on availability & weather dependent)
Banana board daily rides (typically depart 10:45 am 

based on availability & weather dependent)

Video game/vintage arcade access

and more (all hotel amenities are based on availability)
 Contact Victoria Cartwright with any issues in securing the discount rate at 202-331-1950 ext. 225 or vcartwright@naftz.org. NAFTZ Is actively monitoring state and hotel protocols to prioritize attendee safety. Click here for more details.
LOCATION
The hotel property is  enjoy a variety of dining simply steps away from the hotel and such attractions as Ocean Drive featuring a variety of restaurants, shops and entertainment. Also as a chain Loews has been recognized for maintaining top health and safety protocol with more information here.
For the location details click here
Stay connected with #NAFTZAC23
Connect with us to get the latest conference updates and join the conversations. To release more details closer to the event date regarding the NAFTZ Agenda, how to participate in the Catherine Durda Award Contest (for Grantee's chance to win free registration to Annual Conference & Exposition 2023) .
The event app will serve as your guide onsite. Not only will you get the latest program updates and information, but you will be able to access the attendee list, presentations, speaker bios, local maps, and complete your session evaluations. Instructions on downloading the Mobile App will be available closer to the event.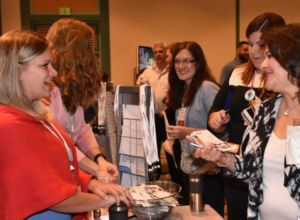 Testimonials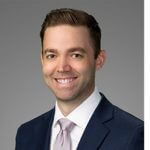 "More than anything else, what keeps me passionately engaged with NAFTZ is the people: association staff, grantees, companies and other service providers. As an association you can't have purpose or make real progress on the issues without the right people. Events are the glue that brings the people together, and the pandemic was a stark reminder of how valuable our interpersonal connections are."
James Grogan